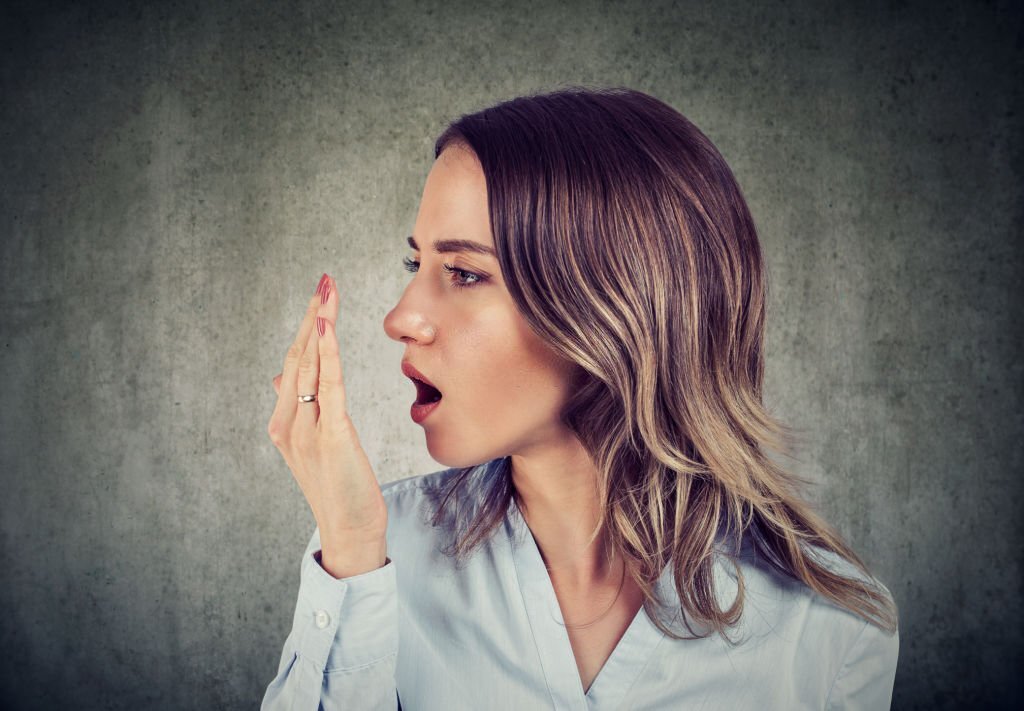 Brushing your teeth twice daily with an anti-bacterial toothpaste and utilizing a tongue cleaner can greatly reduce bad breath, according to a study taken by dental researchers at the University of Buffalo. Practicing oral hygiene on a daily basis is imperative for maintaining fresh breath, especially those with implants and bridgework. Utilizing tongue and tooth brushing (with flossing) can eliminate bad breath and reduce gum bleeding over a two week period, according to a study reported by health experts.
Tongue Cleaning Promotes Cleaner, Fresher Breath
There are a variety of oral hygiene products to choose from for treating bad breath. For example, the Colgate 360 toothbrush with the tongue cleaner. The tongue cleaner is conveniently located on the back of the toothbrush for cleaning your tongue and teeth. Once you have brushed your upper and lower teeth, turn the toothbrush over to utilize the tongue cleaner. Make sure you place the antibacterial tooth paste in the back area of the tongue and maneuver it to the front section.
Make sure you gently scrape the tongue and thoroughly rinse your tongue with lukewarm water – this will get rid of any bacteria causing odors. The next step is to repeat the process mentioned previously.
Before investing in any oral hygiene products, make sure you consult your dentist. It is also a good idea to ask your dentist on the type of products that are best for treating bad breath. Here are a few products that are known to help eliminate and prevent bad breath:
Antiseptic mouth rinses
Antibacterial toothpaste
Tongue scrapers (or brushes)
Interproximal cleaning products
The most effective way of maintaining fresh breath is to practice good oral hygiene daily – as well as the professional recommendations from a dentist.