Meet Our Team
All our professionals at Empire Dental NY maintain the highest levels of accreditation and pursue ongoing education to stay abreast of the latest trends in cosmetic dentistry.
Anatoly Bartov, DMD   – Dentist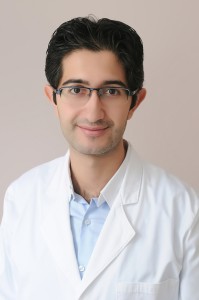 Dr. Anatoly Bartov is an innovative, enthusiastic, highly respected dentist, serving the greater New York City area.
Dr. Bartov is a graduate of Tufts University School of Dental Medicine in Boston, MA. After graduation, he has moved to New York City to attend an intense GPR residency program at Kings County Hospital in Brooklyn, NY. He has obtained unimaginable experience in both surgical and emergency dental medicine.
During his residency, Dr. Bartov has found his passion towards dental implants, which help him work his way up to attending New York University College of Dentistry to specialize in Surgical Implantology and Prosthetic Dentistry. Dr. Bartov is a member of  the Academy of General Dentistry (AGD), and fellow International Congress of Oral Implantologist (ICOI). He currently has over 1200 hours of Continuing education in all aspects of dentistry, ranging from implantology to dental esthetics and orthodontics. He treats his patients with the highest respect and strives to achieve dental perfection.
Hobbies: Include traveling around the world, tennis, soccer, basketball, gym, and overall healthy lifestyle.
Daria Ameri, DDS   – Dentist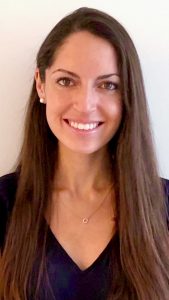 Dr. Daria Ameri is committed to providing the highest quality dental care to all her patients. She received her doctorate degree from Tufts University School of Dental Medicine in Boston, MA. Dr. Ameri then moved to New York to complete a general practice residency at New York-Presbyterian/Columbia University Medical Center. There, she gained invaluable experience treating patients from a variety of backgrounds, including those with complex medical histories, oncology patients, and patients with special needs. She also worked alongside Oral and Maxillofacial Surgery and Pediatrics to treat patients with dental emergencies and facial traumas.
Dr. Ameri is passionate about education and staying up to date with the latest advancements in dentistry. She has been involved in multiple research projects in the fields of dental materials, aesthetics, implantology and oral medicine, traveling to conferences domestically and internationally to present her research.
In her free time, Dr. Ameri enjoys spending time with family and friends, as well as running, traveling, and baking!
Yutian Zeng, DDS   – Dentist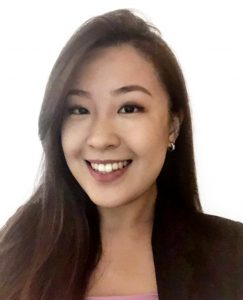 Dr. Yutian Zeng is a compassionate spirit with gentle hands. A native Californian, she moved across the country to study at the prestigious New York University College of Dentistry. Dr. Zeng then moved on to complete a rigorous residency at Woodhull Hospital, treating an underserved population that often lacks health insurance. In addition, she also provides dental services to impoverished countries overseas through outreach trips. As a well-rounded general dentist, she excels in root canal therapy, restorative, and cosmetic dentistry, and takes continuing education courses to stay current. An award-winning artist, Dr. Zeng prides herself on achieving patient satisfaction through the artistry of quality dental care, as well as effective communication and bedside manner. She currently lives in Brooklyn and likes to salsa dance on the weekends.
Sofia Bartov, RDH   – Dental Hygienist
Sofia is our pride and joy. She has receive an RDH degree from New York University College of Dentistry.
She is loved by her patients, colleagues, and staff members. Sofia is a perfectionist that spends time on educating patients about oral hygiene as well as oral health.
Hobbies: Drawing, Painting, shopping, and traveling.
Vera Kutin RDH   – Dental Hygienist
Vera received an RDH degree from New York University College of Dentistry.
Vera really enjoys being able to help each patient feel informed and comfortable throughout their visit. She provides outstanding patient care, by educating the patients on the importance of oral hygiene.
In her free time she enjoys traveling, reading, and spending time with her family.
Alexandra Bartov – Office Manager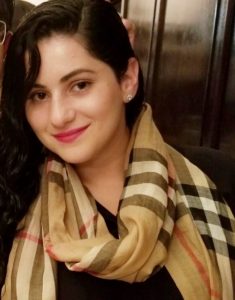 Alexandra has been a crucial fixture to our practice for the past three years.  As a graduate of health administration/business, Alexandra applies her knowledge in our practice everyday with an outstanding performance. As our liaison to dental treatment and patient care, she assists in explaining and reviewing to the patients about treatment navigation and finances. Alexandra will help coordinate and explain any concerns about insurance issues. Alexandra is friendly, compassionate and a caring person. On her spare time, she enjoys traveling, and spending time with her family and friends.  Alexandra will gladly help you navigate through the dental issues and will encourage you to ask questions, so that we may choose the treatment that is best for our patients.
Maria – Dental Technician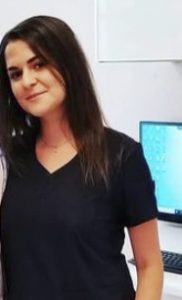 Maria is an integral part of the Empire Dental practice and serves as the team leader for all the staff. Maria has worked at Empire dental since 2013, which gives her the distinction of being the longest-employed person at the practice. Since starting here, Maria has enjoyed being involved with all the new technologies as they have developed and become available. She enjoys meeting new patients and the ones we have seen for the years we have been open .They have become like family to her and she is very happy to be part of their lives.
Martha – Patient Coordinator
Martha is the Administrative Assistant, Certified Billing and Coding Specialist by NHA(National healthcareer Association), graduated from State University of New York. She is a bilingual healthcare professional who enjoys serving the community with passion and dedication. Her goals are to offer excellent dental friendly atmosphere and efficient service as a team worker. Working with the #1 Dental Office in Brooklyn, has been a unique experience fulfilling my career with highly quality standards and dentistry understanding.