55% Off Of All-Porcelain Crown with Exam and X-rays
Crowns are a cosmetic restoration used to strengthen a tooth or improve its shape. Crowns are most often used for teeth that are broken, worn, or partially destroyed by tooth decay.
Crowns are "cemented" onto an existing tooth and fully cover the portion of your tooth above the gum line. In effect, the crown becomes your tooth's new outer surface. Crowns can be made of porcelain, metal, or both. Porcelain crowns are most often preferred because they mimic the translucency of natural teeth and are very strong.
Crowns or onlays (partial crowns) are needed when there is insufficient tooth strength remaining to hold a filling. Unlike fillings which apply the restorative material directly into your mouth, a crown is fabricated away from your mouth. Your crown is created in a lab from your unique tooth impression which allows a dental laboratory technician to examine all aspects of your bite and jaw movements. Your crown is then sculpted just for you so that your bite and jaw movements function normally once the crown is placed.
Call Us 718.377-3222
Meet Our Doctor
Dr. Anatoly Bartov is an innovative, enthusiastic, highly respected dentist, serving the greater New York City area.
Dr. Bartov is a graduate of Tufts University and New York University specializing in Surgical Implantology and Prosthetic Dentistry. Dr. Bartov is a member of both the Academy of General Dentistry and the American Dental Association.
He treats his patients with the highest respect and strives to achieve dental perfection.
What Client's Have To Say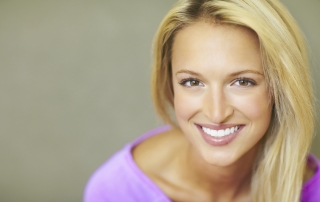 Linda Lopez
I just had the absolute best experience with Dr. Bartov I have ever had with any doctor. Everyone in the office was so friendly, he saw me so quickly and treated me with such care. In the modern day medical industry it is so hard to find a doctor where I feel like I'm a human who is cared for, not just a number in a database. I hope that he will be my dentist for the rest of my life. If I ever move away, I will wait until I am visiting family and go to the dentist here with Dr. Bartov. Absolutely the best, if you at all can go to him for your dentistry!!
Book Your Appointment Now! 718.377-3222